Homemade Play Dough Recipe
Make homemade playdough with your little ones. The recipe is edible, just in case some goes in the mouth.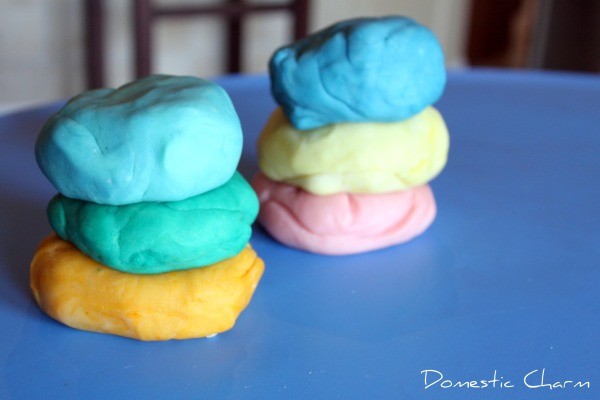 Approximate Time: 15 minutes
Supplies:
2 cup flour
1/2 cup salt
4 tablespoons cream of tartar
2 cup water
2 tablespoons vegetable oil
food coloring
medium sized pot
Instructions:
Combine all of the ingredients into the pot, leaving out the food coloring. Cook over medium heat and stir about 3 to 5 minutes. It will look like a globby mess and you'll think it is not turning out, but it will.

Divide into balls and drop food coloring into each ball. Knead until the color in even.
Store in an airtight container or plastic bag.